My bad! I can't believe I left out the story of how we hosted Easter supper for the first time!
Basically...we decided to have people over for Easter and we did =)
In a nutshell, last year Marc and I started a tradition of trying a yummy new recipe for Easter that was not only appropriate, but also delicious. I'm happy to say that year 1 and 2 of this tradition have proven to be successful!
Since we're really far away from family, and we're living in a house that has lots of space, we decided to invite a couple friends who are also Denver transplants to spend Easter with us (plus it was an excuse to use our new china!)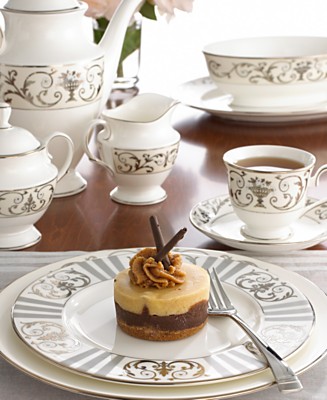 Yes! We used our china and the food tasted better because of it!
I love inviting "out of town" people over for holidays because we've been lucky to have others do it for us...it really is nice to spend holidays with a family even if they're not your own.
(quick shout out to the Kuhns / Johnsons! I'm talking about YOU! They included me and Marc in not only their Thanksgiving this past year, but also Christmas. We are so incredibly thankful for our awesome "Denver Family" - we can't even describe!! THANK YOU for being so wonderful. Now we're hoping to do the same for others)
I'll spare you all the details, but I believe we did a relatively decent job of creating a fun and festive Easter spread, and everyone contributed! And I made nerdy little Easter baskets for everyone to take home (thanks to the $1 section at Target) complete with bubbles and candy-filled eggs =)
Here's a sample of our menu (because honestly, that's really what everyone cares about, right??):
Appetizers:
- Stuffed mushrooms
these little guys are always a hit! I made them for the first time at our ornament exchange this year and they have made many appearances since then due to popular demand! Recipe to follow in another post...if you want it (I don't know - maybe people are sick of my recipes!).
- Cheese platter with crackers
obvi - you have to have cheese!
- Hummus? I think I had hummus...I always have hummus...
First Course:
- Spinach salad with strawberries, gorgonzola, sunflower seeds and balsamic vinaigrette
yes, that's right! I made a salad with fruit in it and I liked it!
Main Course:
I'm a little obsessed with artichoke
- Roasted asparagus
- And the main attraction - Roasted leg of lamb stuffed with artichoke, pancetta and parmasean
I recognize this may sound gross to some people but trust...it was delish
Dessert:
- Chocolate covered strawberries
- HOME-MADE peanut-butter chocolate eggs
yes - Val is fancy like that
- Strawberry-stuffed lime cupcakes!
thank, Val, for providing the sweet goodies!!
And lots and lots of mimosas =)
- You gotta have mimosas! We had both traditional orange juice and fun grapefruit juice mimosas...all day...it made cooking quite exhausting!
And there you have it - our Easter Supper in a nutshell. We're very thankful that Val and Dan, and Kelsa and Nate were able to join us this year. Hope everyone had a wonderful Easter (even though it's July...).