My brothers are here!! I'm so excited!!!
While I know Memorial Day is a time to remember those who fought and are fighting for our wonderful country (THANK YOU TO ALL OF YOU!!!), it's also the unofficial beginning of summer and trust me - I have been looking forward to it for WEEKS!! We have had the crappiest weather I have ever seen since we've been in Colorado and it's finally back to normal. I can't wait to get outside this weekend!
While almost all of my previous Memorial Day weekends were spent at our lakehouse in South Carolina, this year we will be going all out, Colorado style =) Like I mentioned, my brothers got into town late last night (or should I say, early this morning...ugh) due to the crazy storms in Atlanta, and I can't wait to show them my little town!!
We'll start by hitting up some breweries - our local favorite being the
Great Divide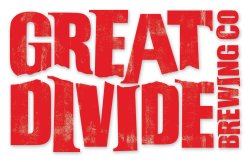 - and we'll probably hit Coors and our favorite little rooftop dive/bar called
Fainting Goat
.
I'm actually quite concerned about 1) my diet and 2) my sleep schedule for the next few days. Keeping up with 21 and 23 year old boys is going to be exhausting. Thankfully, though, I have the altitude on my side =)
Tomorrow I am THRILLED about! We have an amazing network out here in Denver and we will be throwing a fun little grill-out party all day. We have a ton of friends stopping by, and we've taken the initiative to invite some of our non-psycho neighbors, so it should be a super fun time! I'm still trying to get everyone on board for water-balloon toss and something dorky like an egg relay race, but I'll settle for corn-hole, ladder-golf, beer, food and friends =) I can't wait!!
Sunday is going to be COLORADO day! We're planning to do something athletic so hiking is definitely in the cards, it's just a matter of where! We could go to Red Rocks, maybe around Boulder and see CU campus, go to Breckenridge, or we could even head out to Rocky Mountain National Park! It's still up in the air and it will totally depend on how everyone is feeling, but regardless, I'm excited to show my Southern little bros what the mountains look like =)
And then Monday is Memorial Day! They're flying out Monday and my goal is for them to go home and convince my mom that the whole Porcheddu clan should move here =) We'll see how that goes.
Hope everyone has a fun and safe Memorial Day weekend!! What are you up to??